Interpack 2023: successful edition for ITP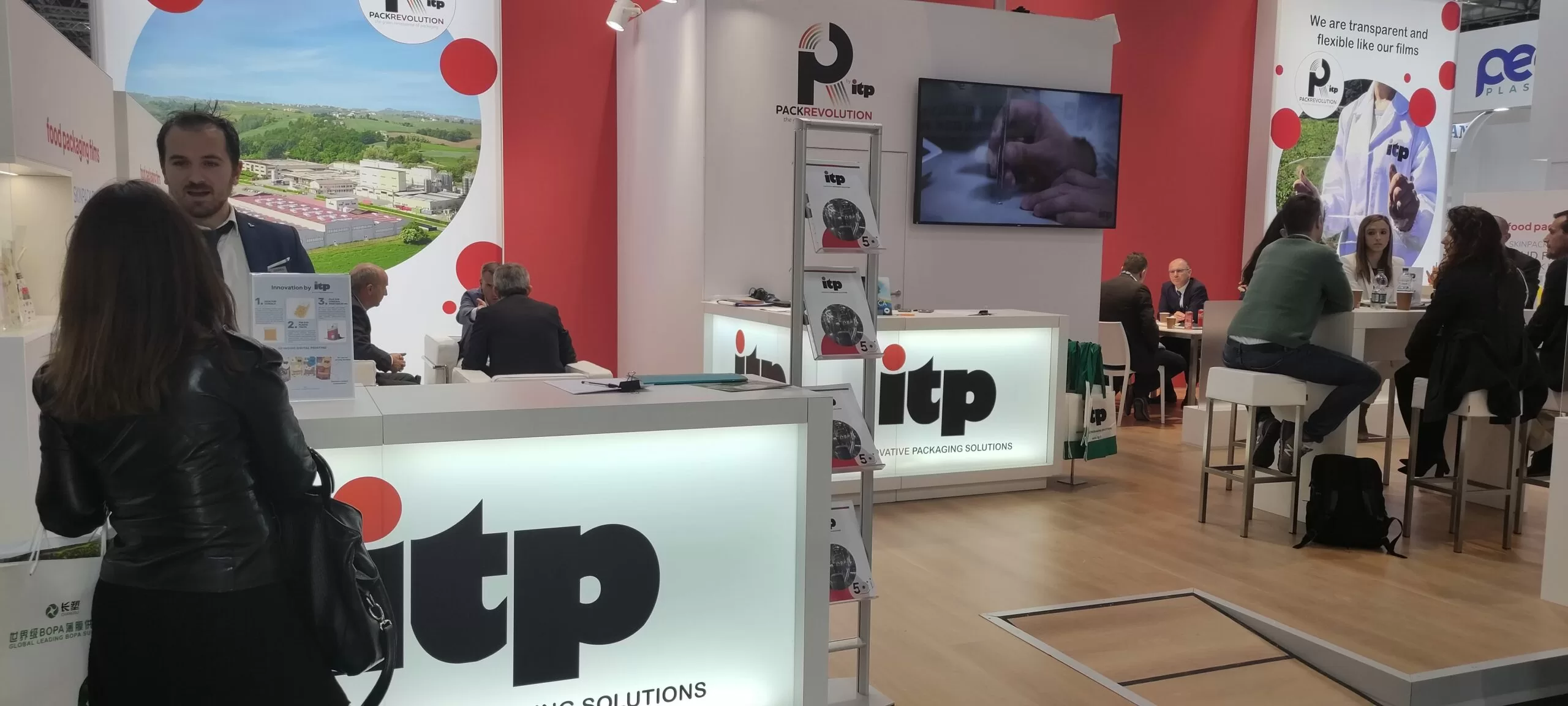 < Back to news
6 June 2023
After a six-year break, the large packaging community was able to meet again in person at Interpack 2023, and it was a great success: over 140,000 visitors from 155 countries had the opportunity to learn about the innovative technologies and solutions presented by the 2,807 exhibitors at the fair.
Among them ITP, which took advantage of this unique opportunity to present new products, the result of latest generation technological innovations. What attracted the greatest interest were the solutions developed for production in the new plant, which will be inaugurated at the end of June, built to house the innovative Triple Bubble® extrusion line.
ITP innovations presented at Interpack 2023
Triple Bubble® represents a significant step forward in manufacturing processes, offering unmatched efficiency and superior product quality. ITP researchers and technicians make use of its cutting-edge features to kick off the new era of flexible packaging, ever thinner and more recyclable with the same performances. (See the latest results of our research and development team)
Sustainability, in all its forms, has in fact represented the main theme of Interpack, with a focus on efficient and sustainable production technologies along the entire production chain.
The evaluation of ITP's participation at Interpack 2023
ITP's participation in Interpack 2023 is to be considered very positive. Attendance at our stand was continuous despite the fair extending over 7 days – weekend included – and significantly intense from day one.
Interpack has been an irreplaceable stage for making our new products known to operators in the sector, also from other continents, and for initiating contacts which, at least in part, should turn into concrete business opportunities.
Lastly, within the context of the fair, it was possible to gain better knowledge of the latest market trends in terms of sustainability, and to see how ITP is largely already aligned with them. – Alessandro Visca, Sales Director
ITP is therefore ready to face the challenges launched by the proposed European regulation aimed at updating the discipline of packaging and packaging waste (PPWR). Its innate ability to promptly respond to market trends and the flexibility with which it meets customer needs have been the company's strengths for 50 years.
Despite the difficult moment for the sector, we have registered a lot of interest in our products and new solutions. Targeted and quality contacts, many new projects and distant markets to explore. – Massimo Centonze, ITP CEO