Research and development
This is the keystone of our business model
Our R&D department is housed in an 800 m2 laboratory, where a team of technical experts – all qualified chemicals and engineers – are involved in using sophisticated measuring and inspection equipment to monitor the quality of the raw materials and the compliance of the finished products with the agreed standards, as well as the performance achieved by new prototypes.
Contact us for more information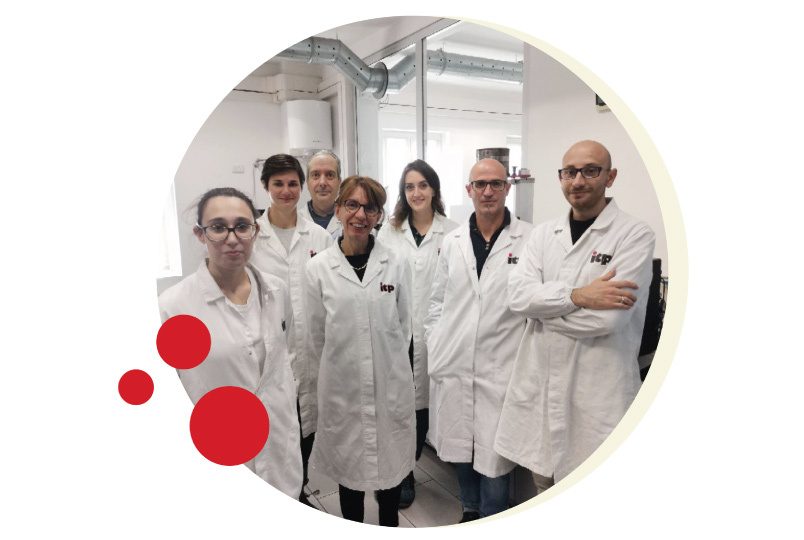 Our focus on innovation
Since the company was founded in 1972, our commitment has been to create innovative packaging that promptly responds to the evolution of market trends, to protect the environment and reduce pollution. Each product is therefore an effective and sustainable solution to the different needs of a changing world.
To achieve this goal, ITP has developed strong partnerships with universities, laboratories and scientific institutions in Italy and around the world, such as the National Research Council. We also participate in NIAS (Unintentionally Added Substances) Assessment Working Groups and Regulatory Affairs Group in the Plastic Rubber Industry Association.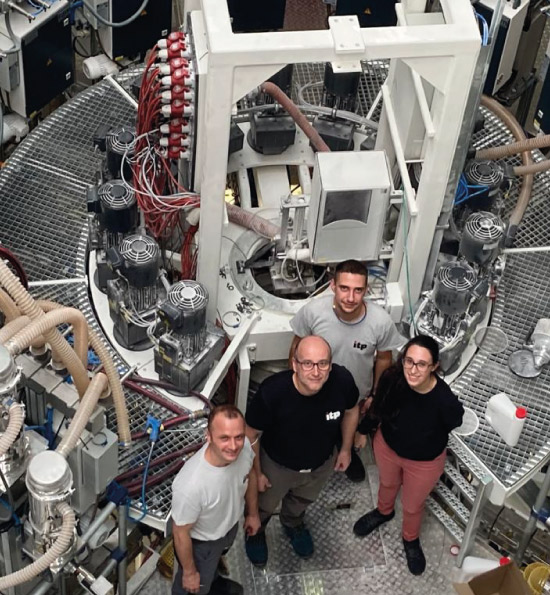 Customized and technologically advanced products
The presence of a pilot blown extrusion line greatly facilitates the study of new materials and the development of new formulations.
Individual quality plans are issued for each client, to ensure that each client's specific needs are met and exceeded.
The result of this constant activity is the filing of 14 patents.
The main research areas concern renewable raw materials; compostable and biodegradable raw materials; the reduction of the thickness of the film intended for packaging; protection of food to increase its shelf-life and consequent reduction of waste.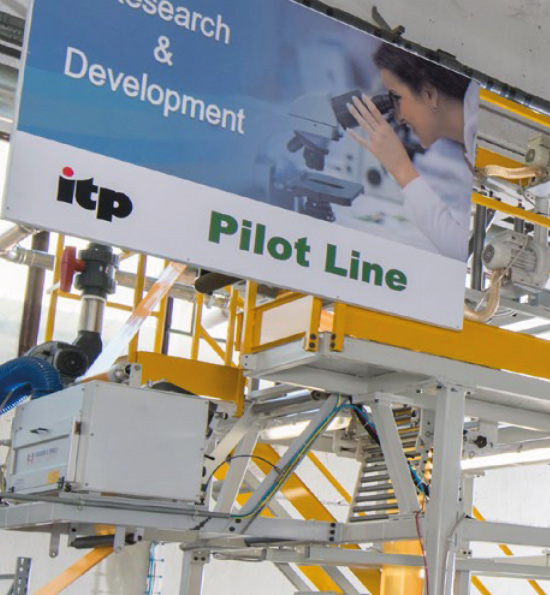 The new era of flexible packaging
Recently, ITP has invested 40 million euros in the evolution of food packaging. In our new plant we have implemented the only Triple Bubble extrusion line in Italy, which will allow the consolidation of ITP in the primary sector of flexible food packaging.
We are able to produce new lines of lid films, bottoms for thermoforming with reduced thicknesses, barrier and non-barrier shrink bags; these are packages that extend the shelf-life of the products, thus countering the problem of food waste.
Contact us for more information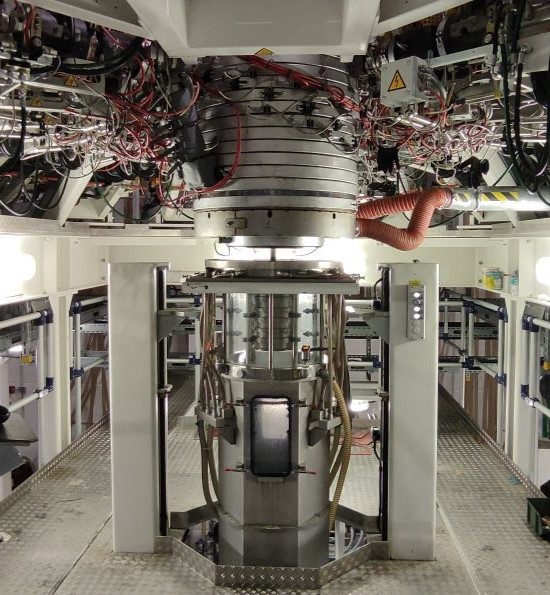 Our departments
14 blown extrusion plants from 1, 3, 5 o 7 layers
The lines are equipped with gravimetric dispensers to guarantee a perfect monitoring of reception
Capacity to extrude more than 41.000 tons annually
Width up to 3.000 mm and thickness of 25 to 400 μm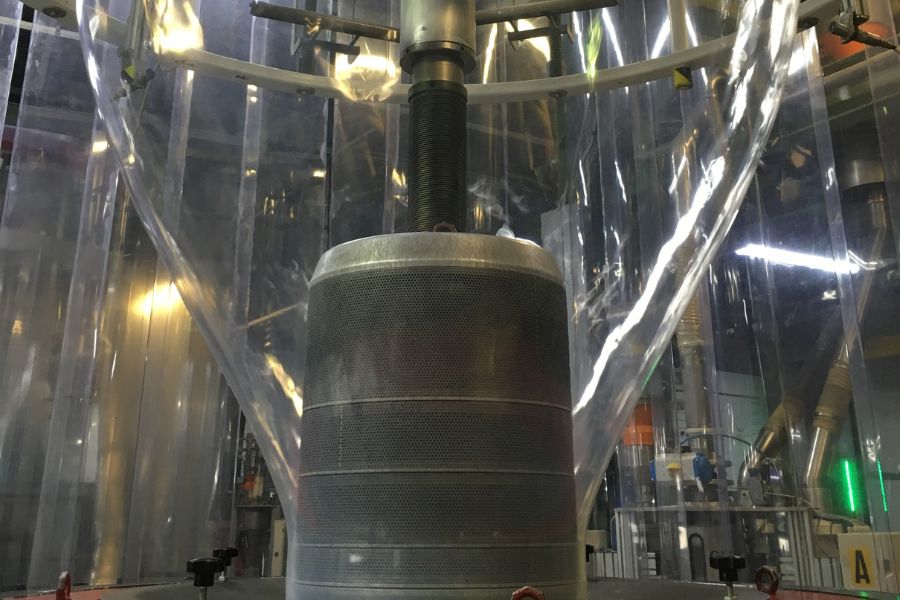 3 machines for cutting and rewinding
More care and attention to contamination since they deal with material which has direct contact with food
Production of around 4/5 thousand kgs a day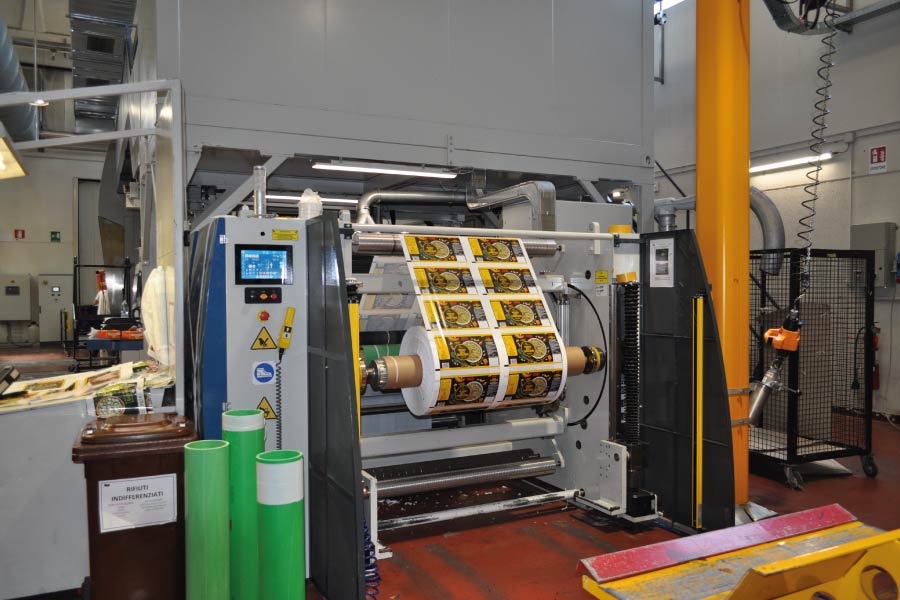 4 lines of flexographic printing up to 10 colours
Machines for the micrometric adjustment of the register
Every line features an inspection system to reveal defects and guarantee total quality for every metre printed
Capacity to print over 140.000.000 linear meters
Industry 4.0: every job is registered in a database
Ink kitchen for the formulation of colour, a choice of quality and repeatability:
Unlimited production of a colour palette
Production of the right quantity at the moment of use, reducing the stock of ink
Absolute precision e reproducibility of every type of colour
An unlimited number of colours immediately available
We avoid any waste by recycling returned ink
Improves cleaning, order and safety in the workplace
Tracking of each operation and consumption
HP digital printing line
Small/very small runs
No plant costs
Maximum product customization including Variable data, Collages, Mosaic
Anti-fraud / Anti-counterfeiting / Brand protectors
Possible combinations in band even with different pitches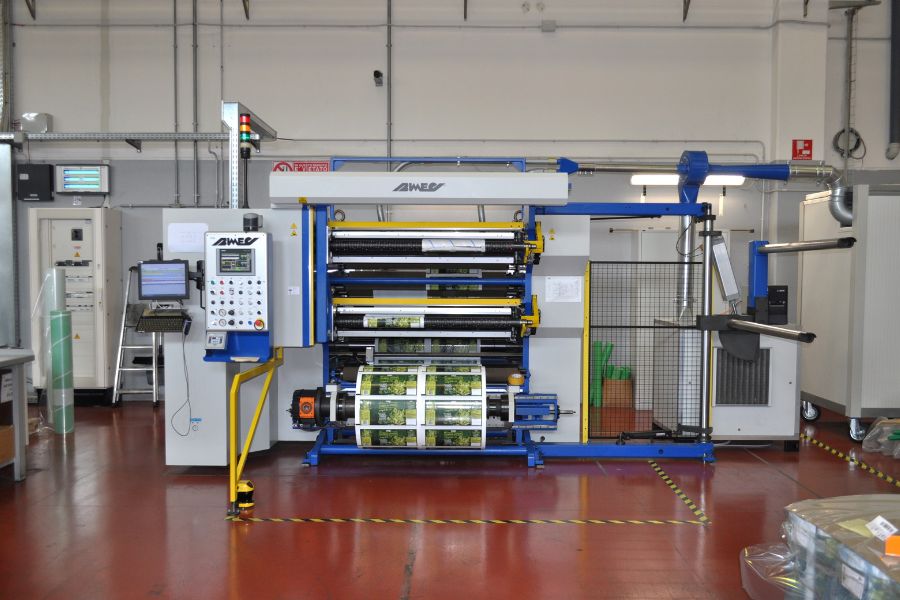 2 regeneration machines
ITP is proud to have built a department totally dedicated to the regeneration of films that are discarded for various reasons
The plant is used to transform all those films with imperfections into secondary raw material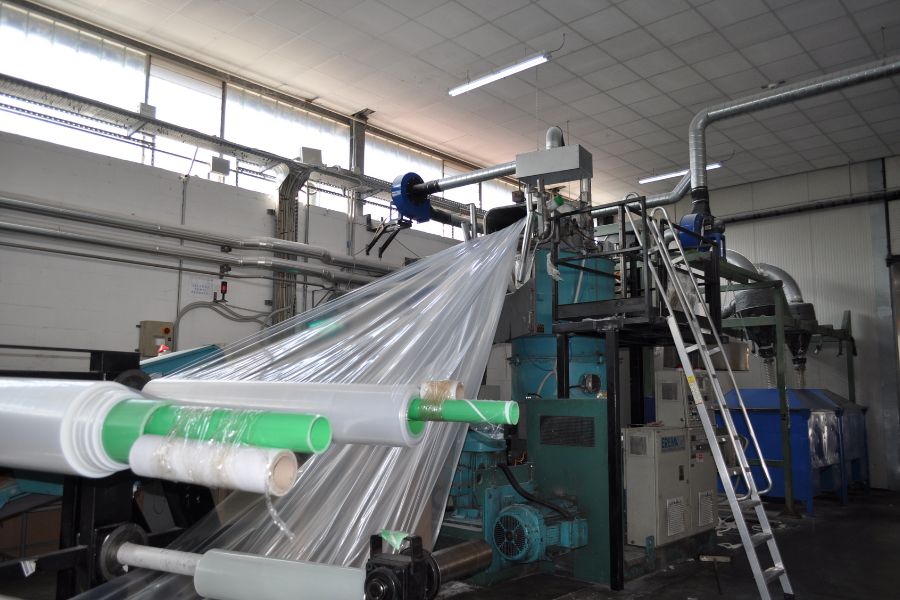 Brand new line
The only of this kind in Italy
Advantages of the triple bubble co-extruded film:
Lower environmental impact thanks to the reduction in thickness
Reduced environmental contribution thanks to the lower packing weight for the same kg packaged
Smaller warehouse space (-25%) compared to traditional film due to the reduction in thickness